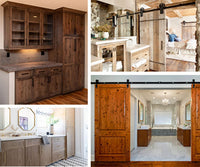 Custom Made In The USA
Welcome to our online store. We are a team of skilled and experienced carpenters who specialize in custom woodworking projects. Whether you're looking for interior home doors, remodel your kitchen, or build a new piece of furniture, our team has the expertise and craftsmanship to bring your vision to life.
Our online service allows you to easily browse our selection of projects and designs, and work with our team to customize your project to your exact specifications. You can also share your own designs, and we will work with you to make it happen.
Our team uses only the highest-quality materials and tools, and we take pride in our attention to detail and commitment to customer satisfaction. We also offer consultation services, so we can help you decide on the best materials, design and techniques for your project.
Contact Us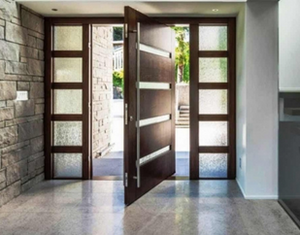 Custom Doors
Custom Interior & Exterior Doors. Farmhouse, Traditional, Modern & More
In-Stock Doors
Ready-To-Ship interior home doors . Barn Doors, Entry Doors, Exterior Doors & More
Custom Cabinets
Custom Cabinets for your Home or Business. Designed & Tailored To Meet Your needs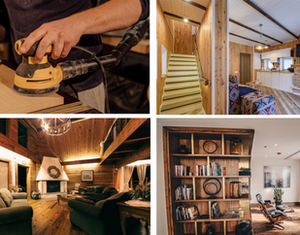 Personalized Project
Do You Have an Unique idea? We offer a Customized Experience & Unique Solutions for your vision